Let love and faithfulness never leave you
;

bind them around your neck,
write them on the tablet of your heart.
Then you will win favor and a good name
in the sight of God and man.
Before we leave for a road trip, our family prays for traveling mercies. Seriously. Every trip. As we back out of the driveway, or at least before we leave our street, we pray collectively for safe passage, safe arrival, and that all will be as we left it at home upon our return. We make formal the notion of binding love and faithfulness to us, as we leave, to that we leave behind, and to those places and among those whom we travel. We declare our covering.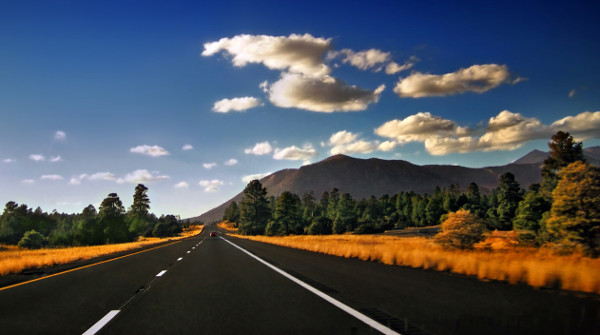 Road Trip by Nicholas T (found online)
Every moment, every movement we make
should declare to whom we belong.
The tradition of bidding "traveling mercies" is not much about where you go, but what you take with you as you leave. That's today's lesson…it's not about the trip. Every moment, every movement we make should declare to whom we belong.
Faith is rest, not work, and faith is the first thing to pack on daily journeys, not just road trips. Our declaration of faith and allegiance allows us to relinquish all weary and incomplete efforts to "induce God to love and pardon…; God is not waiting for any such inducements, but loves and pardons of His own goodwill." Pack Faith, and no matter where you're going, w
herever you go, you're ready for the journey.
That's what I call traveling First Class. Traveling in absolute luxury. I'm ready to go.
Lord, please immerse me in love and faithfulness. I desire such a full covering of Your Grace that I disappear, except as a reflection of You. Declare my faith in You, and I can take that anywhere I need to go. You are my
Here
. Here is in Your Arms, safe, sheltered in the shadow of Your Wings. Wherever I go, You are already there.
So, as we depart, while we are gone, as we return, Your traveling mercies precede us and cover us and await us, even when our destinations are uncertain or unknown, because You know. And that is just another assurance that God is good.
On Tuesdays, I pray and and play with friends here...