Perfume and incense bring joy to the heart,
and the pleasantness of a friend
springs from their heartfelt advice.
Saturday night I hung out with two very special girlfriends. I don't do it often, and I'd forgotten how much fun it can be. We went to a local frozen yogurt shop, bought flavors by the ounce, added way too many blend ins (well, not me, but one of my friends), and sat and laughed like silly schoolgirls. I adore my family, but who doesn't want to run with their road dawgs?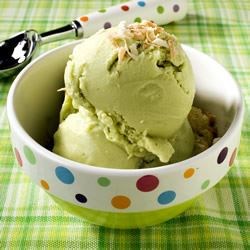 Picture courtesy of Allrecipes.com from
whence the inspiration
comes
Humans crave companionship. According to Maslow, after satisfying our physiological and safety needs girls (and boys) just want to have fun. We can learn from each other, regale each other with silly and sometimes embarrassing stories, and in what is likely my favorite blessing of friendship, provide and receive context (e.g., wow, it ain't just me). When you are isolated, it is easy to convince yourself that yours are the greatest challenges, no one is as…unhappy? unsuccessful? uninspired? as you. It's not so. Sometimes the best thing about spending time with others is the reality check you walk away with….context.
It's also a blessing to see yourself and your circumstances mirrored in your relationships. How does another mother of a son handle this? Why didn't I think to respond that way in my last parent-teacher conference? "I wish I could have shown such grace, style, restraint, when facing a similar challenge." None of us is an island, and the sooner we surround ourselves with like minds, the better off we are. Proverbs 13:20 says,
Whoever walks with the wise becomes wise, but the companion of fools will suffer harm.
So maybe we're not wise, but we have one another, without judgment, to lean on and laugh with (and at), and for that I am deeply grateful. I'm also grateful that when we hang out together, we often plan our next escapades, which we did, and which will comprise my next few daily feasts. (Hint...waffle cones, gourmet mix-ins, and over the top homemade ice creams)
Lord, after a rainy Monday, I can attest to much for which I should be thankful. Add to my blessings that of sincere friendship, and the filling of my life with witty and wonderful old and new friends who fill me with immeasurable joy. Joy, like that which comes from You. Joy, today's reminder that God is good.
Today's Feast: Avocado Coconut Ice Cream
Backstory~we're already considering a way to improve upon the delightful experience of sitting in the ice cream (okay frozen yogurt) parlor laughing and enjoying each other's company by having a sundae party. It couldn't be average, so I offered to make the ice creams. They will be anything but predictable. Here's the first recipe I intend to try…and I can't wait!! (next up, I'm planning
Raspberry
P
omegranate Ice Cream, and some kinda Coffee Bean/Java something intended to send My Beloved happily over the edge)
Avocado Coconut Ice Cream
2 (1/2 pound) avocados, peeled and pitted